Voted as one of the best Intown Atlanta Chiropractors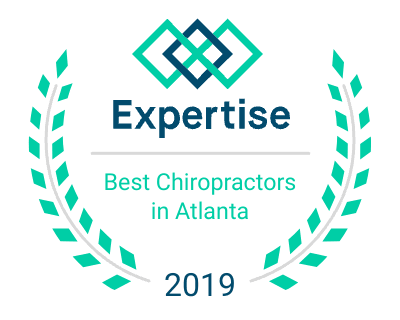 Chiropractic Experience & Training
In addition to over 14 years of traditional chiropractic experience, Dr. Peterson has earned over 200 hours in advanced post-graduate Upper Cervical training.
Personalized Care
At Virginia Hill Chiropractic, we recognize the unique needs of each patient and we work accordingly to deliver the customized chiropractic care you need to achieve your individual goals.
State-of-the-art Equipment
We use the most up-to-date technology for testing, evaluation, and monitoring in order to insure the highest level of patient care.
Convenient Atlanta Location
Located in Virginia Highland, we are easily accessed by Morningside-Lenox Park, Midtown, Buckhead and surrounding Atlanta communities.
Why Virginia Hill Chiropractic?
Best Atlanta Chiropractor
Dr. Peterson has been working with patients to provide the best chiropractic care in Atlanta for over 14 years. Dr. Peterson's experience is coupled with genuine concern for his patients. He is dedicated to your comfort and prompt attention as well. Our goal is to be considered by our patients as one of the best when it comes to helping you achieve and maintain your optimal health.

This website also provides you with an overview of our practice. As you navigate the site, you'll find information about our practice, including directions, hours of operation, new patient forms, information about Dr. Peterson and our services, and even a link to request an appointment. It also includes a blog of informative articles that describe the various diagnoses, treatments and technologies associated with chiropractic care.
What is Chiropractic
Chiropractic focuses on the relationship between the body's main structures - the skeleton, the muscles and the nerves - and the patient's health. Chiropractors diagnose and treat a broad range of physical conditions in patients with muscular, nervous, and skeletal problems, especially the spine.

They make use of conventional diagnostic tests, such as X-rays, MRIs, and lab work, as well as specific procedures that involve manipulation by hand of various parts of the body. Chiropractors are best known for their ability to correct misalignments of the spine, which are called subluxations. But spinal manipulation is only a small part of what chiropractors do as part of an overall plan to manage and relieve pain and many kinds of ailments. Other chiropractic treatments include:


Electrotherapy
Infrared thermology
Therapy exercises
Ice/heat therapy, including therapeutic ultrasound
Lifestyle and nutrition counseling
Massage therapy
Neurological
Orthopedic
Musculoskeletal evaluations
Physical rehabilitation
Stress management
Common Ailments include:
Sports Injuries
Subluxations
Chronic Pain
Joint Pain
Whiplash
Car Accident Injuries
Back Pain
Neck Pain
Herniated Disc
Migraine Headaches
Sciatica
Benefits of Chiropractic
One of the principal causes of pain and disease in the human body can be traced to improper alignment of the vertebrae in your spinal column. This is called a subluxation. Through carefully applied pressure, massage, and manual manipulation of the vertebrae and each joint, pressure and irritation on the nerves is relieved and joint mobility can be restored, allowing your body to return to its natural state of balance, called homeostasis. In other words, when the bones in your spine are allowed to go back to their proper positions, the nerve energy can resume its normal flow and your body's natural healing processes can function properly.

In general, most patients seek care for back pain, neck pain, joint problems and to better their overall health and wellness. Many patients choose a chiropractor to treat these ailments because proper treatment of your body's lumbar, or lower back, region, involves very little risk and the rewards can be significant.

Manipulations can be especially helpful in relieving pain for joint injuries, osteoarthritis, and sacroiliac joint dysfunction, because such conditions respond well to mobilization. Furthermore, scores of patients with chronic headaches, sinus problems, ear infections, leg pain, high blood pressure, arthritis, and many other illnesses have reported significant relief after treatment.

Increasingly over the past few decades, the medical community has come to accept and recognize chiropractic care as a valid form of health treatment for a variety of neuro-musculoskeletal conditions, and as a conservative treatment option for patients with lower back pain. Moreover, many medical doctors recognize a chiropractic diagnosis and accept it as the first line of treatment for functional disorders of the entire musculoskeletal system.

Studies by leading medical journals in recent years have confirmed the benefits to the body's overall health and wellness:


A 1993 report by the Ontario Ministry of Health concluded that chiropractic care was the most effective treatment for lower back pain. The agency also recommended that care be fully integrated in the Canadian government's health care system.
In 1994, the federal Agency for Health Care Policy and Research published its Clinical Practice Guidelines, which asserted that spinal manipulation was effective in reducing pain and speeding recovery among patients with acute low back symptoms without radiculopathy.
A 1996 New England Journal of Medicine study of outcomes and costs for acute low back pain found that patients treated by chiropractors were significantly more satisfied than those who saw primary care, orthopedic or managed care practitioners.
A 1996 study in the journal Spine echoed that study and found that patients who sought chiropractic care were more likely to feel that treatment was helpful, more likely to be satisfied with their care, and less likely to seek care from another provider for the same condition, compared to those who sought care from medical doctors.
In 2001, the Center for Clinical Health Policy Research at Duke University concluded in a study that spinal manipulation resulted in almost immediate improvement for cervicogenic headaches, or those that originate in the neck, and had significantly fewer side effects and longer-lasting relief of tension-type headache than a commonly prescribed medication.